El Parque Natural del Cañón del Río Lobos is a singular biogeographical space, structured around a deep canyon of crag escarpments.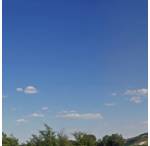 It contains, in addition to extensive juniper and Austrian pine woods, a great variety of animal species, most notably, over a 100 pairs of Griffon vultures. There are also golden eagles, Egyptian vultures, falcons and buzzards. The mammals include roe deers, wild boars, squirrels, otters, badgers and wild cats.
El Cañón del Río Lobos, declared Natural Park in 1985, was one of the first protected zones in Castilla y León. This protection includes the canyon's 20 kilometres and its surrounding area. Its spectacular relief is considered one of the most beautiful spots in Spain. The park and its surroundings also contain a valuable collection of artistic remains from traditional towns and villages: Ermita de San Bartolomé, Ucero, San Leonardo and El Burgo de Osma.
As always, the best and most respectful way of getting to know this natural space is to get some good boots on and walk along its signposted trails.
The Interior of the Canyon
From the park's Centro de Interpretación (Interpretation Centre) to the end of vehicle access, one can still walk a few kilometres along an earth road. From here, we take a comfortable path which, after crossing a thick pine wood, heads for the shrine of San Bartolomé. All the exceptional natural and geological values of the zone are enhanced by the magical and mysterious features of the shrine's surrounding area, one of the most important enclaves of the Knights Templar.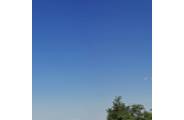 From this point one can appreciate the great size of this canyon of karstic origin, in all its glory. The vertical limestone walls, reaching almost 200 metres in height, have been shaped by erosive phenomena, giving rise to beautiful and fantastic rock shapes.
After contemplating the Cistercian shrine, which dates from the beginning of the 13th century, and passing a curious Megalithic altar, one has to cross a tree-trunk bridge -next to the entrance to an enormous cavern - and continue the journey following the course of the river Lobos. In its pure and transparent waters float many large water lily pads. In some areas the river disappears into hidden gullies, only to appear again a few kilometres further on. It's liking a hide and seek game between the river and the walker.
The trail then travels through an area full of very old incense junipers. Soria?s collections of this tree with flaky deciduous leaves are amongst the best preserved woods of this kind on the planet.
Visitors need to ford the river on two occasions and cross a small obstacle using a rustic wooden staircase. After winding along the bottom of the canyon for a few kilometres, and crossing a new pine wood we reach the bridge of Siete Ojos. From this point the canyon becomes narrower and steeper and soon enters the province of Burgos.
More enthusiastic visitors can reach Hontoria del Pinar, without much effort, where a Roman bridge marks the end of the walk. To go back, the best way is to retrace one's steps. Another solution is to take the main road back by car.
Geographical information
Visits allowed
Location:

To the west of Soria, bordering with Burgos. Access from Soria via the N-122 to Burgo de Osma and then regional road SO-920 to Ucero. Access from Burgos via the N-234 to San Leonardo de Yagüe, or from Aranda, via the C-111 to the N-234 and S. Leonardo
Area (ha.):

10176
Fauna:

Almost 200 vertebrate species, most notably the Griffon vulture, golden eagle and short-toed eagle, also squirrel and wild boar.
Fauna type:

booted eagle
Geography:

Deep canyon with escarped vertical walls, carved into Cretaceous compact limestone.
Vegetation:

Incense juniper, Austrian pine, Spanish lavender, furze and juniper shrubs. Riverbank woods and water plants.
Vegetation type:

furze
Detailed environmental information
Values

NATURAL ECOSYSTEM CREATED BY ROCK DISSOLUTION BY KARSTIC MOULDING. GEOLOGICAL, FAUNA AND FLORA DIVERSITY.

Geomorphology

KARSTIC LANDSCAPE FORMED BY WATER DISSOLVING ROCK. INSIDE THE LIMESTONE MASS THERE IS A LABYRINTH OF CAVES ON DIFFERENT LEVELS INTERLINKED THROUGH DEEP ABYSSES AND GULLEYS.

Protection

NATRUAL PARK SINCE 1985. SPECIAL PROTECTION ZONE FOR BIRDS SINCE 1987.

Landscape

THE RIVER RUNS FOR MORE THAN 25 KM. LIMESTONE WALLS WHICH RISE OVER 100 M FORMING CAVERNS AND FANTASTIC RELIEFS WITH VEGETATION OF WILLOWS, BLACK POPLARS IN THE RIVER, AND IN THE SLOPES, PINES AND JUNIPERS. THERE ARE MANY CAVES AND GULLEYS.
Remarks
CONTAINS THE COMMUNITIES OF:


There are no towns within the park.
Municipalities: Ucero, Navafría de Ucero, Herrera de Soria, Casarejos, San Leonardo de Yague, Santa Mª de las Hoyas, Hontoria del Pinar.
-------------------------------------------------------
## VISITS TO THE NATURAL PARK ##
VISITS BY CAR:
Weekends from July to September: you will possibly only be allowed to go 2 km. Check with the Centro de Interpretación (Interpretation Centre) for dates.

VISITS ON FOOT:
Restrictions apply from 1st January to 15th July:
Groups only (between 20 and 50 people). You must ask permission from the Centro de Interpretación. They approve two visits, daily.
Groups over 50 : not permitted.
There are no other restrictions.
---------------------------------------------------------
## TOURIST RESOURCES ##

There is a Centro de Interpretación (Interpretation Centre).
Ermita de San Bartolomé (13th century shrine).
There are various recreational areas within the park.
Viewpoints at Mirador de Costalago y de la Galiana.
Puente de los Siete Ojos.
The river Lobos rises in Hontoria del Pinar.
--------------------------------------------------------
SPORTS:

Hiking and cycling.
-----------------------------
ROUTE:

From Hontoria del Pinar, following the course of the river, you can access the canyon of karstic origin, with vertical walls 200 metres high.

Round trip to Hontoria del Pinar and the bridge of Siete Ojos is about 18 km. and around six hours' walk.
----------------------------