The Toro Wine Rute
Provinces of Valladolid and Zamora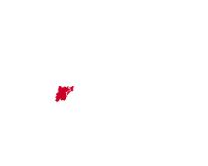 The Toro Wine Route was created with the aim of offering experiences that 'leave a mark'. It is the perfect alternative for a weekend of inland tourism, in an area full of history, heritage, culture and[...]
Read more
Toro Wine Route

The Toro Wine Route was created with the aim of offering experiences that 'leave a mark'. It is the perfect alternative for a weekend of inland tourism, in an area full of history, heritage, culture and cuisine and with an enormous quality wine tradition.

The origins of these wines from the Toro region of Zamora, predate the settlement of the Romans. They say that the Vino de Toro was in Carabela La Pinta on its way to the Indies.

The region of the Toro Denomination of Origin covers seventeen municipalities between the southeast of the province of Zamora and the southwest of the province of Valladolid.

The Duero River, one of the most important cultural centers of Castilla y León, crosses our vineyards and allows us to enjoy a spectacular landscape.